Carlos Clavero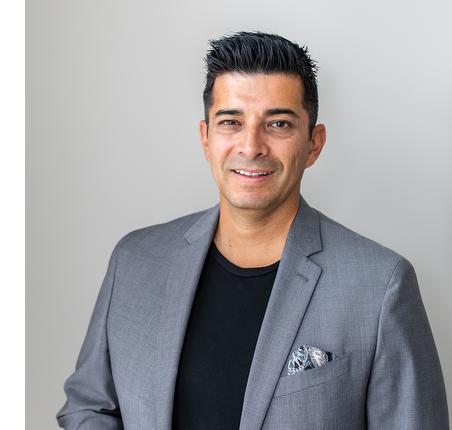 Carlos Clavero
Managing DIRECTOR OF LUXURY ESTATES & 
SALES REPRESENTATIVE 
claverocarlos23@gmail.com
Professional, approachable, highly knowledgeable and committed to achieving his clients' goals, Carlos Clavero brings an in-depth understanding of the Canadian market, nearly a decade of luxury real estate experience and more than $90 million in sales to his role as Director of Luxury Estates at The Agency Oakville. Carlos' expertise is far-reaching, with significant specialization in the resales of built homes and preconstruction condos in Oakville, Burlington and Toronto.
A consistent top-producer, Carlos has achieved numerous awards for his outstanding sales with Royal LePage and RE/MAX. Property Spark also named Carlos the #1 Realtor to Follow on Social Media for Oakville (find his account with wife and fellow agent Christina at @carlosandchristina) and ranked him in the Top 50 Agents in the Greater Toronto Area.
"My greatest joy has always been building lasting relationships and connections and helping people. As an agent, my personal goal is leading my clients to success and bringing their dreams to life," says Carlos. "Plus, this is a career where you are constantly learning and growing. I am always thinking outside the box to achieve the best deals for my clients and develop new marketing strategies that will benefit their goals."
A skilled negotiator and a hardworking, natural leader, Carlos ran his own medical sales company alongside his wife Christina for nine years. Previously, Carlos served as Air Canada Flight Service Director, a role that further strengthened his ability to deliver white-glove customer service under pressure and flawlessly anticipate the needs of a global customer base.
Prior to starting his career, Carlos achieved a degree in International Business Management and a Canadian Securities Course designation. Carlos is also one of a select few in North America who has completed the Leader's Edge Training for top Real Estate Professionals, which further empowers him to provide the best experience and outcome for his clients. Bilingual in English and Spanish, Carlos is a valued resource for international clients with a range of real estate goals.
In his free time, Carlos supports various local charities, including Kerr Street Mission and the Hospital For Sick Children in Toronto. Outside of work and community activities, Carlos enjoys playing soccer and tennis, spending time with his wife and two children and planning their next big family vacation.
Languages Spoken:
 ENGLISH & 
SPANISH |
ESPAÑOL